12 Proven Strategies to Monetize Content
JOIN US WEDNESDAY, SEPTEMBER 30TH AT 1:00 PM ET FOR 12 PROVEN STRATEGIES TO MONETIZE CONTENT.
Associations and continuing education providers are rapidly converting their live events and training to digital. In addition to solving all the technical and cultural challenges, unexpected knowledge gaps are mandatory to address within your monetization strategy. Much different than promoting a live event, being fully digital provides new opportunities to expand your reach, scale, and profitability.
Join John Leh, CEO, and Lead Analyst at Talented Learning, and Tiffany Mack, Senior Marketing Manager at Community Brands for a live webinar where you will learn proven tips to sell more content including:
Digital content and packaging strategies
Strategies to demonstrate value to buyers
Leveraging sponsors to drive revenue
Strategic payment options for every audience

The Coronavirus has accelerated many associations' plans to go digital. With all the rush, don't forget the revise, update, and maximize your monetization strategy!
NOTE: Attendees at the live online event earn 1 free CAE credential credit.
ALSO NOTE: If you can't attend the live event, register anyway and we'll send you a link to the recording.
ABOUT THE PANELISTS:
John Leh, CEO and Lead Analyst, Talented Learning
John Leh is CEO and Lead Analyst at Talented Learning. He is a fiercely independent learning technology thought leader, educator, blogger, podcaster and selection consultant with over 25 years and $75 million-worth of front-line experience in buying and selling complex learning solutions. Since founding Talented Learning in 2014, John has formally reviewed over 250 learning solutions and has been the lead consultant helping over 100 learning system buyers buy the right system. You can connect with John on Twitter or LinkedIn.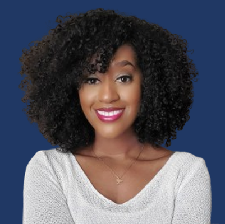 Tiffany Mack, Senior Marketing Manager, Event Technology and Learning Solutions
Tiffany Mack is the Senior Marketing Manager overseeing Event Technology and Learning Solutions at Community Brands. With 15 years of experience in media, sales, and marketing, Tiffany has been responsible for multi-million-dollar growth in customer acquisition and retention campaigns and has overseen several record-breaking industry events. She is in touch with the strategies and techniques to help you do a lot of business with limited resources and time. You can connect with Tiffany on LinkedIn.
Reserve your seat by registering below.
Seminar Information
Date Presented:
September 30, 2020 1:00 PM Eastern